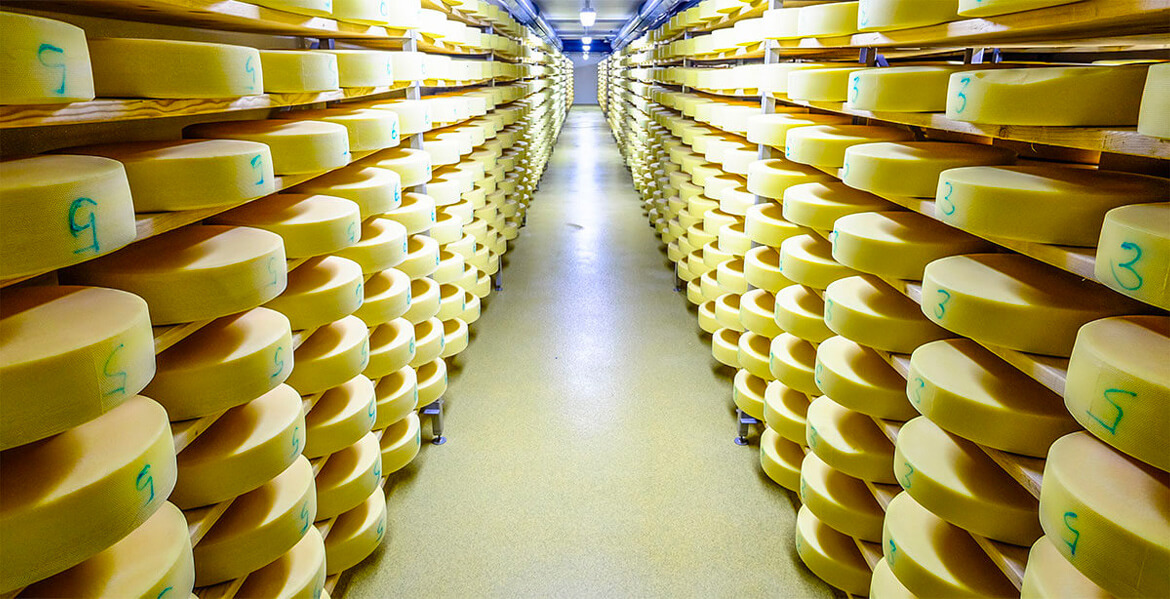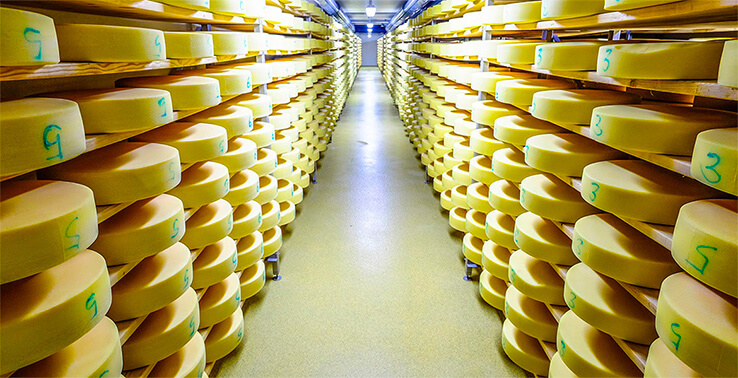 Experience out in the field
Skills
Thanks to the plus 50 years in this industry, we have acquired, over time, the ability to understand, analyse, study and develop solutions that meet and satisfy specifications and product requirements by applying all our skills and know-how into our work.
One of the latest projects we have worked on is the development of a storage and retrieval system for a highly delicate and fragile product: Parmigiano Reggiano cheese. The region where the cheese production site is located was recently hit by earthquakes causing immense destruction to buildings and surroundings leading to serious structural damage of a number of storage systems and, consequently, a significant quantity of cheeses were destroyed resulting in countless economic losses for the cheese producer.
Understanding
Studying
Developing
The reconstruction and development of new storage and retrieval systems, given the recent natural events, required looking at designing seismic structures, which were earthquake resistant responding effectively and efficiently to seismic activity without causing damage to the products. Our client, consequently, given this situation and the specific nature of the components requested for constructing the storage system as the base, uprights, brackets, supports etc. asked us to study a customised solution to satisfy in full these precise needs.
6 months of working side by side to our client
Production of 20 different mockup pieces
Series production run of highly customised components
The design stage and product analysis for developing these components took 6 months working closely alongside our client studying, assessing and verifying the various solutions. The next stage in the process was to produce diverse mockup components and pre-production samples which were then used by the client in constructing and testing their systems. Furthermore, to guarantee overall project success, a range of approximately 20 variations to these components were manufactured.
Once these components were positively tried and tested, the client began marketing their storage and retrieval systems and awarded us with the contract to manufacture and supply these essential components to be incorporated into kits previously supplied, components which, given their highly customised nature, could not have been produced direct by the client themselves.
---